Sapples – Master the mountain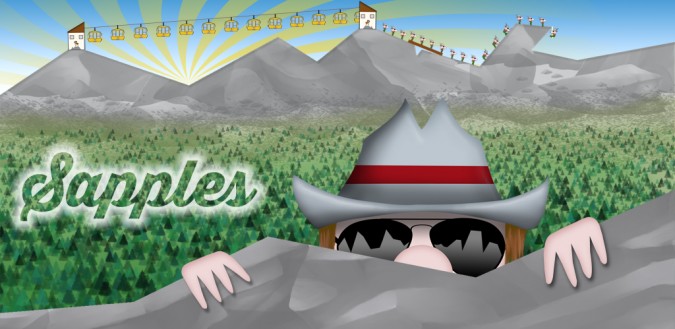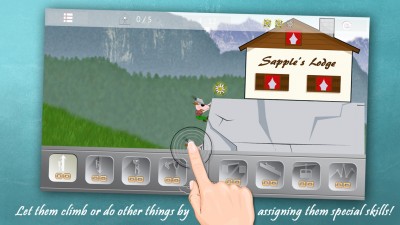 The Gameplay
Sapples is a sandbox puzzle game whose goal is to guide a group of little humans – named the Sapples – to the lodge on top of a mountain.
In order to save the required number of Sapples, there are 8 different actions to your disposal.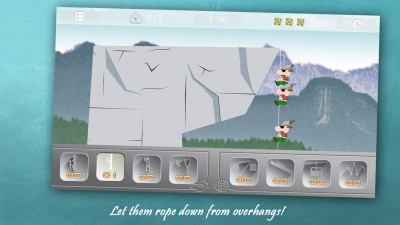 These actions are divided into 2 groups:
1.) Actions to perform on Sapples: select one of the special skills and assign it to one or more Sapples.
2.) Actions to perform on the game world: manipulate the game world by drawing objects with your finger or by placing or moving objects.
Unless assigned a special task, each Sapple walks in one direction, turning around if he hits a passage he cannot move ahead. Reaching any edges or overhangs without an assigned skill will cause them to fall down and die.
Every level has a time limit – if the clock counts back to zero, the game automatically will end. In each level the player is able to collect up to 3 edelweiss to get extra points.
Draw game objects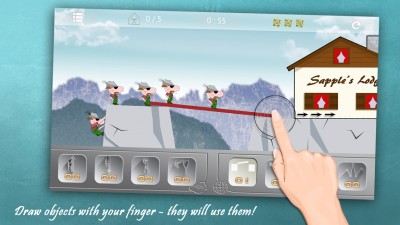 A very special feature of the game is, that you can draw game objects while playtime. The things you draw will get involved immediately into gameplay. So in example you can draw a plank and it will be used as a bridge by the Sapples.
Manipulate the game world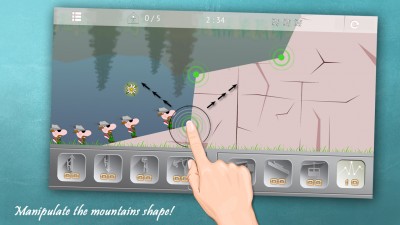 Another cool feature of the game is the ability to manipulate the mountains shape including its physics in real time. To make this possible a special solution was mandatory – therefore I developed the Mountain Engine.
Create your own levels!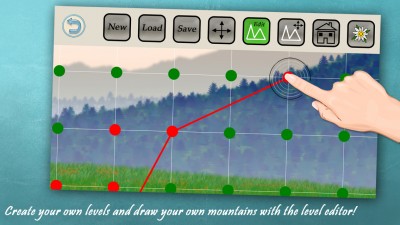 Once completed all levels, you can test your skills on the awesome levels created by the community! The game also includes an easy- to -use level editor, which allows you to create your own levels in a very short time and without any previous knowledge! The levels can be saved locally on the device or even in the cloud for sharing them with other players! Manage a friends list to find new levels created by your friends faster.
Features:
Guide the Sapples to the mountain lodge.
Manipulate the game world.
Assign special skills to the Sapples.
Draw game objects.
Manipulate the shape of the mountains, including its physics
Build bridges, toboggan runs, lifts ect.
Innovative game mechanic.
Play additionally levels, created by the community.
Create your own levels and share them with other players.
Collect the 3 edelweiss, hidden in each level.
Real 2D graphics.
Bidirectional multilevel parallax scrolling.
Comments, Requests and Bug reports
Please send your comments by pressing the corresponding button on the right. For reporting bugs, please enter also your email adress: